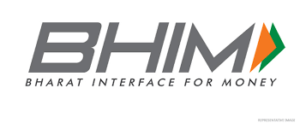 Srinagar, Nov 23: Bharat Interface for Money (BHIM), the revolutionary app developed by National Payments Corporation of India (NPCI) is live for customers of 59 banks as on October 31, 2017. The app which was launched by Prime Minister Narendra Modi on December 30, 2016 has emerged as a preferred choice for millions of people who admire the app due to the convenience offered to the users.
BHIM works 24X7 and money gets transferred directly to the user's bank account. One can also make a payment by scanning QR code. The other useful feature of the app is that one can even initiate a collect request for funds to any BHIM or Unified Payments Interface (UPI) app user.
Anil Lahori, a thirty year old wealth manager uses BHIM App almost daily. He has linked his multiple bank accounts with one single BHIM app so that he can check all his bank accounts in one single app. He prefers to use BHIM app instead of going to his bank branch or ATM to check balance or transfer funds. He has created UPI ID which is his financial payment address that can be shared instead of sharing bank account number and IFS Code for transferring funds.
Anil Lahori said, "I like the simplicity of the app and the fact that it does not consume much space of my phone memory. I call it a multi-purpose app as I use it for paying my taxi fair, splitting food bills with my friends or when I want to simply transfer funds between my different bank accounts."
BHIM app is available in major regional languages apart from English andHindi. BHIM can also be referred to friends and family members. The advantage is that the referrer as well as the referee receives reward in the form of incentive after completion of certain number of transactions.