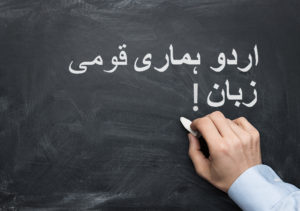 Ulfat Ara
Being out of the state and being in close contact with people here in Hyderabad, I had some interesting observations while interacting with my fellow Kashmiris. The first impression the natives have about Kashmir is that the Kashmiris are poor in English and Urdu language. It is okay if someone raise fingers on the accent of English as it is not the native language but it hurts to see young generation of Kashmir speaking Urdu in a very bad accent and grammatically very incorrect language as Urdu is our own language and official language of J&K.
We are being laughed outside state whenever we talk in Urdu or English. However, it is not our fault at all. The way our teachers and our parents teach us to pronounce words, obviously, we are just supposed to follow that and that way, it becomes (unconsciously) our habit to pronounce words as we are taught in school.
We tend to pronounce words of other languages in Kashmiri accent and hence ruin the charm of that language. One needs to do justice with the language he/ she speaks. Anybody can observe us and point out our mistakes. Languages needs to be spoken in its own accent . Readers who are unaware or have not observed this thing, would like to know where are we wrong. I would like to give certain examples as it is not possible to mention all the words that are not pronounced correctly, the words like again, against, Institution, Inspiration, loved, kicked, Sports and the like are pronounced incorrectly by majority of the people.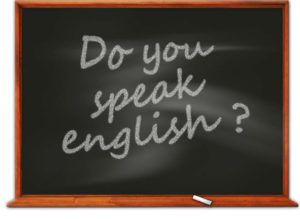 Now let us come to Urdu. There are words like, Bhai (Brother), we pronounce it like ,Bai', likewise 'Ghar' (home) is pronounced as 'gar, Baad Mai (later on)' is pronounced as 'Biad Mai', Bhi (too/also) is pronounced as 'B', which is totally wrong .
Although I am not associated with language, However being associated with Urdu writing, Translation , News reading and script writing, I came to know most of our mistakes and yet I am myself not cent percent perfect but I have worked over my accent and my pronunciation .So, I wanted to share my personal concerns towards people of my valley. These days students go outside the state for studies in India or abroad, so its important to concentrate on our accent in general and pronunciation in particular. i believe it is the communication through which we express ourselves. Wrong pronunciation creates problem in communication and undoubtedly affects our personality besides leaving a bad impression. People around you may get irritated or won't like the way you speak, they may laugh at you or may make mockery of you.
Lastly, I would love to know the comments from readers . I am looking forward for your valuable comments.
Thank you.
Author is Assistant Producer and Anchor at ETV Urdu and can be mailed at ulfatara122@gmail.com