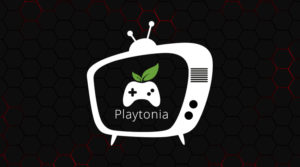 New Delhi; 10th July 2017 : Playtonia India's leading e-gaming start-up has today launched India's biggest e-gaming tournament "Conqueror's Insignia". Chennai based Playtonia, a recent startup has unique offering for the esports lovers where they host online dedicated servers for competitive games.
"Conqueror's Insignia" the mega E-sporting event has been split into two phases, phase 1 has already seen huge traction where 174 teams have enrolled from India Pakistan and Bangladesh. In phase II over all 500 teams are expected to participate. These teams will largely be from cities like; Delhi, Mumbai, Pune, Kolkota, Chennai, Hyderabad and Cuttack. The finals of the tournament will be held on November 4th & 5th at Phoenix Market City Bangalore. The total prize money on offer a whopping Rs.20 Lakhs. The official game titles for the tournament are Counter-Strike : Global Offensive, Dota 2, FIFA 17, Just Dance and a cosplay competition.
Speaking about the aim of this event, Mr. Abhijit Pattanaik, co-founder of Playtonia said that, "This initiative by Playtonia is aimed at developing e-sports industry on a grand scale rather than focusing on the competitive sector. eSports has become a cultural phenomenon in the last few year.Asia-Pacific accounts for 44 percent of the audience and is the fastest growing region globally. Given, improving internet connectivity in India today, launching an eSports league seemed the perfect way to reach out to the large group of eSports enthusiasts in India."
This event has been catered primarily to café players. The registrations will be done through the Playtonia site for both online Season 1&2. Lounge Warz participants can register at the local partnered cafes or through the Playtonia site. Teams will battle out against other local café based teams in a bid to emerge victorious in their respective city. The winners of each city will then compete in an intercity tournament and a total of 8 teams (4 teams of CS GO and DOTA 2 each) will qualify. The locations for Lounge Warz Season 1 are Delhi (Havoc Nation), Cuttack(AR Gaming Asylum), Bengaluru(Blitz Gaming) and Pune( Intensity Gaming). Lounge Warz Season 2 will take place in Mumbai, Kolkata, Hyderabad and Chennai featuring TBA.
FIFA 17 will also be played at these events and a total of 8 winners will qualify for too honours. The registrations will be done through the Playtonia site for both online Seasons 1&2. Lounge Warz participants can register at the local partnered cafes or through the Playtonia site. The grand finale will take place in Bengaluru for 4 days. In the first phase, the qualified teams and players will compete against each other in a double elimination based qualifier to reach the top three positions in both DotA and CS: GO in the Cafe.
Online gaming industry in India to hit $1 billion by 2021 the gaming community has seen a lot of growth and this has been due to the active participation of gamers and quality events. Playtonia's focus is to develop more and more opportunities for gamers and making India a global leader in esports. It's an initiative for all esports enthusiasts to not only play but also get rewarded.
About Playtonia:
Playtonia was co-founded by Abhijith Pattanaik and Sanupam Samantray in 2016 and is headed by chief executive officer Mr. Velu Balasubramaniam. This esports startup was started with a view to cater to casual gamers right up to the serious die hard gaming professionals. It Promotes and organizes e-sports leagues, the focus is varied over a large community of gamers with different interest levels. Through their platform company wants to create a level playing field and a gaming industry that is no less than sports where gamers can play on a professional level.