ZIRIMANZ (BANDIPORA), JULY 04: Rashtriya Rifles Battalion at Paribal Tekri under aegis of Watlab Sector has opened its doors for sports talent (especially rowing), on Tuesday by organising three days of sports activities including Kishtie (Boat) race, which features different categories of single men, three men, five men and (for the first time) under 18 race categories.
An official said the Three-day events will offer an exclusive opportunity to both sports enthusiasts and those want quality time in a picturesque countryside setting.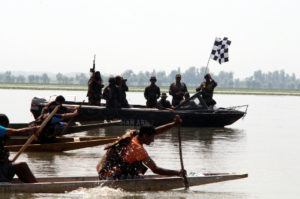 The three day mega event is a joint effort by the Army and J&K civil administration to showcase and harness the unfathomable natural resources in and around Wular Lake. The Wular Festival is also aimed at creating awareness amongst the locals about the tourism and sports potential of the vast natural resources present in the Valley.
The first day saw the local fishing community from 16 villages actively participating in Kishtie race competitions. Today, the boat races for Single Men, Three Men and Under 18 categories were flagged off by Commander Watlab Sector. This mega event was witnessed by almost 2000 locals who were cheering for their respective teams.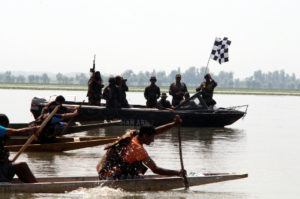 Further continuing the Mega Event on 05 July 2017, "Jashn-e-Wular" run will be conducted from Paribal Tekri to Watlab Ghat. Heats of Five Men and finals of Single Men kistie races will also be organised on second day.
Officials said the locals of Bandipora applauded this effort of Army and are turning out in huge numbers to support and witness the event. Jashn – e – Wular is a true reflection of the Kashmiri spirit and normalcy in the area.