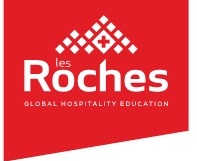 New Delhi, 9th March 2017 – Les Roches Global Hospitality Education has released a new report titled "The Future of Hospitality Entrepreneurship", in collaboration with Skift, a business information company focused on travel and tourism intelligence based in New York, USA. The report offers a road map for both established brands and entrepreneurs looking to start their businesses in the global hospitality industry. The full report is available via the following link: http://skiftx.com/insight/skift-insights-deck-the-future-of-hospitality-entrepreneurship/
Among the trends identified are the growth of the ecosystem around accommodation sharing and category leader Airbnb, the importance of digital services for the hotel guest experience, the concept of "living like a local" and how food and beverage are driving the hospitality standards of the future. The report features insights and quotes from Les Roches faculty members and alumni entrepreneurs such as the co-founder of last-minute booking app Hot Hotels and the General Manager of Spanish wine hotel and spa Hacienda Zorita.
"The hospitality industry is among the most impacted by new business models deriving from new technologies and shifts in customer or guest behaviour," said Sonia Tatar, CEO Worldwide of Les Roches. "By focusing our educational model on the transfer of soft skills, business acumen and digital savvy, we enable our students to adopt an entrepreneurial mindset within a digitally disruptive context and ultimately develop their own hospitality business ventures."
With more than 3 billion active users, the report revealed that there are nowmore people usingmessaging apps than social networks, bringing unexpected opportunities for hospitality entrepreneurs and hotel executives. This report's insights align with Les Roches' commitment to preparing students to launch hospitality businesses. According to a recent survey, 33% of Les Roches graduates create their own venture.
Les Roches' parent company Sommet Education strives to prepare graduates for success in the hospitality industry of tomorrow through its institutions based on academic rigor, skills-based learning and a multicultural outlook.
"The report supports Les Roches' innovative teaching approach to equip students with the operational and business management skills required in this dynamic global industry," said Benoît-Etienne Domenget, CEO of Sommet Education. "Across its network of campuses in Switzerland, Spain, the US, China and Jordan, Les Roches blends academic and experiential learning, based on the Swiss tradition of hospitality education. With the opening of its newest campus in Chicago, Les Roches brings this proven academic model to the heart of the American hospitality landscape."
About Les Roches Global Hospitality Education
Founded in 1954, Les Roches is a private institution based on the Swiss model of experiential learning, offering undergraduate and graduate degrees in the fields of hospitality, tourism and event management. Les Roches prepares entrepreneurial and innovative graduates across a global network of campuses in Switzerland, Spain, the US, China and Jordan.
Les Roches is accredited at the university level by the New England Association of Schools and Colleges, Inc. (NEASC).
About Skift
Skift is the largest industry intelligence platform, providing Media, Insights & Marketing to key sectors of travel. Through daily news, research, podcasts, and Skift Global Forum conferences, Skift deciphers and defines the trends that matter to the marketers, strategists, and technologists shaping the industry.
SkiftX is Skift's in-house content marketing studio, working collaboratively with partners like Mastercard, Hyatt, Adobe, Lyft, and many more on custom projects to engage the world's largest audience of travel influencers and decision makers.