Honorable Minister for Public Works,J&K
We, the youth of Bandipora extend our heartiest congratulations to you for assuming charge  of the new  ministry.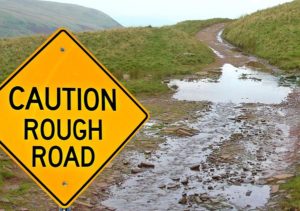 We appreciate the  statement given by your good self regarding Srinagar-Bandipora road soon after assuming charge.  You said Bandipora will get one of the best roads to connect the district with Summer capital Srinagar. This has really boosted our hope and we have faith in your words and actions that forced us to withhold our online campaign.
While acknowledging your generosity and good will for the people of Bandipora,we would like to draw your attention to the campaign #Better RoadsForBandipora.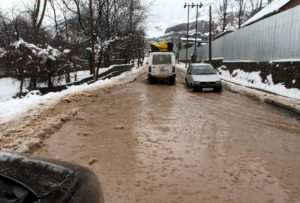 This online campaign  was just an effort to  unite Bandiporians on one common platform to redress this issue .
We would like to highlight the issues that need to be attended as critical imperative for Bandipora's development.
Bandipora is a district headquarter.It needs to be well connected to the rural and interior areas like Sonawari,Gurez and of course Srinagar. Usually we find roads  strewn with potholes and ditches but here potholes and ditches are only visible.We have uploaded several pictures and videos of the road in our campaign in order to draw the kind attention of the concerned authorities.   Transporters, Traders and daily commuters are the worst victims. We can not think of taking our patients or pregnant women through this road.It would be Life taking journey for them.
On 28 Feb DC Bandipora had called a meeting with the BRO officials and we were asked to attend it.First of all they had expressed their anguish over the lack of public support as the one of the main hindrance in their work. Then they had promised in the meeting that within 3 days they will start the work.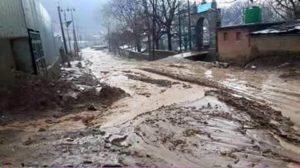 l
After 8 days we  decided to visit the said roads personally.But to our dismay,  the BRO has adopted a lackadaisical approach.The pits and ditches were covered with  mud and cobblestone.The drains were left unattended.
We have good faith in the work of BRO and your good office. BRO is known for its effectiveness and was the reason it the road was handed over to them but somehow they failed in maintaining the Bandipora-Sumbal road.
The proposed road will provide much needed road communication to Srinagar and connect Sonawari and Gurez
Bandipora – Srinagar.This Road is the only main road connectivity to the world famous Wular Lake.
If this road is well developed and maintained it  may boost the tourism industry.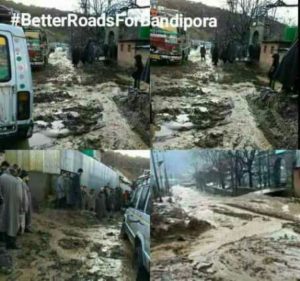 Whosoever is handed the charge of this project must keep the sufferings of people in mind.
Our suggestion is that the work should start at three fronts simultaneously :
Drainage, road widening and ground surface levelling.
Accordingly they must work in three teams with maximum no.of labourers and Dc Bandipora should monitor this personally.
Authorities have alleged that there is lack of public support at the construction sites.We,the youth of Bandipora are ready to work as volunteers to bridge up the gap.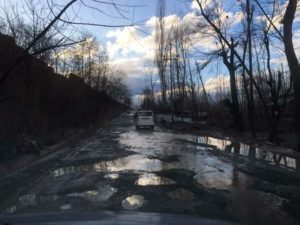 For better and fast progress,help from other construction companies like HCC may be also taken into consideration.
Bandipora is still much behind in development. Hence it is requested to kindly expedite in addressing this grave issue pending from so many years.The youth of the campaign
#BetterRoadsForBandipora is hopeful for positive response from your good office.
Thanking you
Youths of Bandipora
#BetterRoadsForBandipora