New Delhi, 24th Feb 2017: Yale Schola Cantorum (Schola), an internationally renowned chamber choir open by audition to students from across all of Yale University's departments and professional schools, will tour India March 12 – 19, with public performances in Delhi, Mumbai, and Chennai. They will also take part in the Sunday service at historic St. Mary's Church in Chennai.
Schola performs sacred music from the sixteenth century to the present day in concert settings and choral services around the world. It is sponsored by Yale Institute of Sacred Music (ISM) and conducted by David Hill; Masaaki Suzuki is principal guest conductor. In addition to performing regularly in New Haven and New York, the ensemble records and tours nationally and internationally. Schola's recordings appear on the Delos, Gothic, and Naxos labels. The group has previously performed on tour in England, Hungary, France, China, South Korea, Italy, Greece, Turkey, Singapore, Russia, Estonia, and Latvia.
Schola will tour with early music ensemble Juilliard415, and Schola's principal conductor David Hill will lead performances of J.S. Bach's Magnificat in D, instrumental works by Rameau, Telemann, and Bach, and the premiere performances of a newly-commissioned work by the Indian American composer Reena Esmail, a graduate of both Yale and Juilliard. Esmail's work embraces both the Westersan and Hindustani (North Indian) classical music idioms. In 2011-2012 she was a recipient of a Fulbright-Nehru grant, and moved to Delhi, where she was affiliated with the Faculty of Music and Fine Arts at Delhi University and studied Hindustani vocal music with Gaurav Mazumdar. Esmail was selected as a 2011 INK Fellow to speak about her work at the INK Conference (in association with TED) in Jaipur, and throughout India.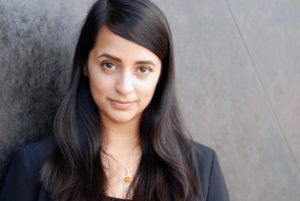 Entitled This Love Between Us: Prayers for Unity and scored for baroque orchestra, choir, sitar, and tabla,the new piece explores the themes of unity, brotherhood, and kindness by juxtaposing religious texts from seven major traditions of India (Buddhism, Sikhism, Christianity, Zoroastrianism, Jainism, Hinduism, and Islam), sung in eight languages.
"Each movement contains a unique combination of Indian and Western styles, and each of the musicians is asked to keep one hand firmly rooted in their own tradition and training, while reaching the other hand outward to greet another musical culture," says Esmail. "I wrote This Love Between Us through some of the darkest times in our country and in our world. But my mind always returns to the last line of this piece, the words of Rumi: "Concentrate on the Essence, Concentrate on the Light."
Conductor David Hill has had a long and distinguished career as one of the leading conductors in Europe, whose appointments include chief conductor of the BBC Singers, musical director of the Bach Choir, and Master of the Music at Winchester and Westminster Cathedrals, among many others. With a discography of over a hundred recordings, Hill has performed virtually every style and period in the choral repertoire. He has been on the Yale faculty since 2013.
Performances will take place on March 12 in Delhi (Bahá'í House of Worship, 6:30 PM); on March 16 in Mumbai (National Center for the Performing Arts, Tata Theater, 7:00 PM); and on March 19 in Chennai (Sir Mutha Venkatasubba Rao Hall, 7:00 PM), Juilliard instrumentalists will perform separately in Chennai on March 18 (Government Museum Theater, 7:00 PM). Ticket information is on the tour site at http://ism.yale.edu/India2017 . The tour also includes school visits, providing unique opportunities for musical and cultural exchange, furthering Yale's and Juilliard's commitment to international recruitment and fostering worldwide relationships.
Schola will participate in the Sunday morning service at St. Mary's Church in Chennai on March 19. The church,the oldest Anglican church east of the Suez and the oldest British building in India, has special significance for Yale. Here, in 1680, Elihu Yale married Catherine Hynmer, the first marriage performed in the church. Yale, a vestryman and treasurer of the church, was an American-born British merchant with the East India Company who arrived in India in 1672, and after a series of promotions served from 1687 to 1692 as its Governor atFort St. George, the company's post at Madras.He returned to England in 1699, and in 1718 donated 417 books, a portrait of King George I, and goods worth £800 to the Collegiate School of Connecticut, which was then renamed in his honor. In 1968, in commemoration of the 250th anniversary of the naming of Yale College, the classmates of Chester Bowles '24, the American ambassador to India, made a donation to the church for "lasting improvements" and erected a plaque in the sanctuary. There is also a silver alms dish in the church inscribed by Yale, given in 1687.