Waheed Bhat
Bandipora,  March 01: A local court on Wednesday sent senior separatist leader and Chairman Jammu and Kashmir Muslim League Masarat Alam to 11 days of judicial remand to District jail Baramulla.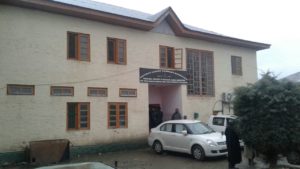 Masarat Alam was today produced before Court in Bandipora in a case FIR No:- 53/2015 U/S 13 UL Act lodged against him in police station Sumbal where from he was remanded till 11-03-2017 by Judicial Magistrate Bandipora and is to be lodged in District Jail Baramulla.
Earlier, Alam was granted bail by the Chief Judicial Magistrate of Bandipora recently. But the state government contested the move in the District and Sessions Court of Bandipora, which ordered that the bail given to Alam would remain suspended till February 27 which was later extended till March 10.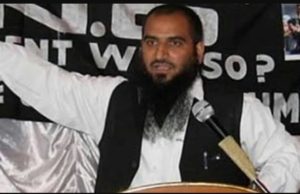 Alam, brain behind the 2010 mass agitation in the Kashmir valley during which more than 120 people, mostly youths, were killed in security force and police action,was re-arrested last month after his detention under Public Safety Act (PSA) was quashed by a court. He has been arrested in connection with a case registered in Sumbal police station in 2015.
Earlier,Alam was arrested during 2008 Amarnath land row agitation under PSA and released after two years. However, he was arrested again in 2010 when he was issuing weekly protest calendars. Later he was released immediately after Peoples Democratic Party (PDP) and Bhartiya Janata Party (BJP) coalition government headed by then Chief Minister Mufti Mohammad Sayeed assumed office in March 2015. However, after sharp reaction by opposition and BJP national and Jammu based leaders besides saffron parties, Alam was again arrested under PSA and sent to Jammu jail. However, he is being re-arrested each time court quashed his detention under PSA since 2015.