February 26, 2017
General BipinRawat,
Chief of Indian Armed Forces,
Army Headquarters,
South Block,
DHO PO New Delhi, 110011.
Respected Sir,
I take this opportunity to draw your kind attention towards your statement published in a Kashmir Urdu Daily on 25/02/17.  In an interview with a Defense News Portal you have said, "Few people are thinking that they will get so called freedom and become part of Pakistan, such people live in fool's paradise".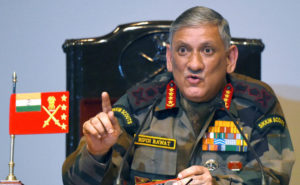 Kashmir Voice International (KVI) is an organization of Kashmir Valley Diaspora in UK. KVI believes as Chief of the Indian Army you are fully aware of the happenings in Kashmir since 1947.  We also believe that you know the fact that the ongoing resistance movement in Kashmir is not aimed at making Kashmir a part of Pakistan. There is no doubt, a section of Kashmir population want to join Pakistan but that is not the desire or view of the majority of Kashmiris as Kashmiris had their own identity and independence for centuries with diversity in culture and religion rooted into the climate of tolerance and harmony.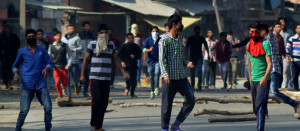 There is no need to repeat the history but your attention is invited towards some realities related to Kashmir problem. All of us know Kashmir is a political problem and needs to be resolved by political means. It continues to be a bone of contention between two countries and stands in the way of promoting peace, prosperity and good neighborly relations in the sub-continent and the worse hit are Kashmiris.
Analyzing the unrest in Kashmir implies the study of the policies pursued by the government of India in Kashmir. All the constitutional guarantees given to us have been eroded. The conditions laid down in the accession document have been violated. Regimes have been imposed irrespective of people's choice. The denial of democratic rights, imposition of governments and broken promises caused frustration and depression to our people, resulting into an armed conflict since 1990.
Would you please look into the past for a few minutes and know how a towering leader of Kashmir late Sheikh Mohammad Abdullah, an ardent supporter of Indian secularism who wholeheartedly
supported the accession of Kashmir to India, was unconstitutionally and unceremoniously dismissed in 1953 and disgracefully arrested besides a false case was filed against him. The fate of Bakshi Gulam Mohammad his successor and Farooq Abdullah in 1984 is well known to all.
The government of India never wanted to understand the causes of alienation instead a policy of suppression, denial of democratic rights and degrading of our people continues.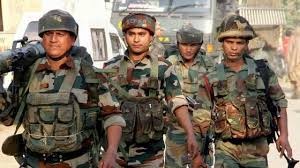 Kashmir is a pestering wound which is damaging both India and Kashmir. We believe army in Kashmir is not stationed only to help maintain law and order but to protect the honor, dignity, life and property of our civilian population as well.  No amount of repression will settle it. The problem needs a human approach. KVI would request you to advise the government to handle the problem with love and understanding, start an unconditional meaningful dialogue with Kashmiris and reverse the process which has taken away the constitutional guarantees contained in the accession document.
Since Kashmir has an external dimension also therefore negotiations with Pakistan are not only appropriate but necessary. Both the countries should engage in a serious and result oriented dialogue with flexible attitude, narrow down their differences and arrive at a solution acceptable to Kashmiris.
Yours Respectfully,
Prof. M. A. Raina
Chairman