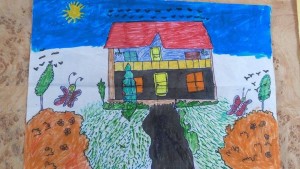 Waheed Bhat
Gurez, Bandipora,  February  24:  When Directorate of School Education Kashmir (DSEK) recently announced Xuanzang fellowship which provides a chance to international fellow to serve in the schools dotted along Silk route in Kashmir, On ground the schools on this historic route seems to habe been forgotten by the department.
The students in Nai-Basti Chorwan in Gurez valley are forced to study in unhygienic atmosphere and endangered building thus risking both their health as well as their lives.
The Middle School is on famous silk route that starts from Bandipora and ends in central Asia passing through Gilgit Baltistan. Chorwan is the last village on Indian side and the school is the last school.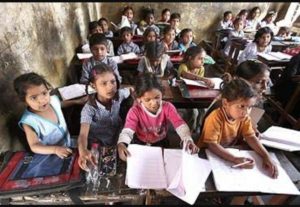 Locals say the School was established in year 1999 under SSA as primary school and later in year 2008 was upgraded to 8th standard.
They said the building is in dilapidated condition and it can collapse at anytime. "We are concerned about the safety of the children enrolled in the school and
all the time fear of any untoward incident hunts us," Ghulam Mohammad, a local told Kashmir Convener.
He further said that they had many times approached concerned authorities about the matter but they are paying deaf ears to their pleas.
Locals said it appears that the government is punishing them for being residents of far flung areas. " If Living in farflung area is crime then we don't need such facilities, We also have feelings like others and  dreams to see our children's well educated holding higher posts," they added.
Headmaster of the school told kashmir convener, that they are working under
pressure due to dilapidated condition of the school
and other problems.
He said Students too fear and are aware about the facilities which they are lacking.He said that he had written to higher ups many times but from their side nothing had happened till date.
"This is log hut and can collapse, Our teachers have repaired the broken logs from time to time but we know we aren't safe here," Shazia, a student said, adding they don't have the facility which other schools have in vicinity.
"Can you imagine three classes studying in a single room? What results you expect from such government schools," she said.
Staffers told Kashmir Convener that due to shortage of accommodation they have accommodated three classes in a single room. "8th and 7th class students study in office room, the condition of is appalling and fear it can collapse at anytime they said.