Syed Karar Hashmi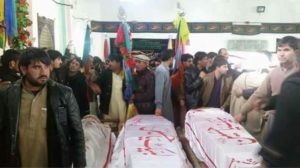 Government must tight its intelligence grid or be ready for catastrophy results.
Pakistan a country of nightmare for millions of shias while same is the home of 40million Shias , the 2nd largest concentration after Iran. The shias have been victims of alarming violence and government of the country have completely failed to protect its minority community. Data revealed that between 2012 to 2015 at least 1900 Shias have been killed and much more are killing on.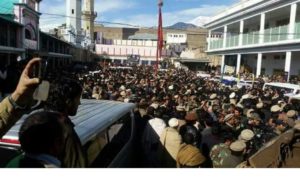 We have always supported oppressors and condemn rather eliminated tyrants throughout History; blasts can not suppress our voice nor can terror but world are witnessing the tactics and happenings against Shias in Pakistan.
I strongly condemn the Tehrik-i-Taliban , who claimed responsibility of today's blast happened at Parachinar Northwest Pakistan Tribal agency in which 26 people martyred and 52 injured.
Authorities is Social Activist and Islamic Cleric from Kashmir India , Presently studying at Jamia Al Mustafa International University Iran.
tweet
Follow @KashmirConvener