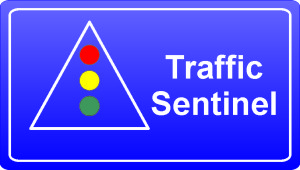 JAMMU, JANUARY 18: To ensure effective regulation of traffic, fresh guidelines were issued by the Traffic Headquarters today to all men and officers deployed in the field across the State for strict compliance.
As per the guidelines all the inter-state vehicles (passenger and load carriers) including tourist vehicles, coming from outside the state will be checked, one time, at TCP Lakhanpur by a team of traffic police officers, to be headed by an officer not less than an Inspector (DTI), who will thereafter issue a special sticker to the vehicle checked which will be pasted on the windscreen of the vehicle. Vehicles so checked at TCP Lakhanpur and having been issued a sticker shall not be stopped for checking thereafter anywhere in the state except under exceptions.
It further reads that other vehicles within the state can be checked anywhere by a team/group of traffic police officers to be headed by an officer of the rank of Inspector of Traffic Police (DTI) and above. Such vehicles, which are checked as per the procedure indicated within the state shall also be issued a sticker/slip and shall not be subjected to any checking thereafter anywhere in the state, except under exceptional clause.
No traffic police official other than a Gazetted Officer is authorized to go for individual challaning/checking of vehicles anywhere in the state. All challan/enforcement work must be done in a group in full public view at appropriate place. Invariably the challaning officers will ensure videography or photography of the enforcement work in order to ensure transparency.
Any traffic officer authorized to challan a vehicle under the Motor Vehicle Act, 1988 can stop and challan any vehicle within his jurisdiction individually only under the circumstances; If a vehicle is being driven by the driver dangerously or in a negligent manner; If the driver is driving the vehicle in such a manner which can cause imminent danger to the passengers or passers-by etc.; In case of visible overloading, roof topping, hanging of passengers, protruding; In case of drunken driving, use of mobile phone while driving, not wearing seat belt, obstructing free flow of traffic, triple riding on two-wheelers; not wearing crash helmet, plying vehicle without registration number, red light jumping, use of tinted glasses/black films, wrong parking, using pressure/shrill horn, without uniform, or any other visible offence.
Superintendents of Police and Deputy Superintendents of Police Traffic, will personally ensure strict compliance of these instructions. Besides, an Internal Vigilance Group, headed by Staff Officer to IGP Traffic J&K has been constituted to ensure compliance of these guidelines and eliminate chances of undue harassment, malpractices or wrongdoings. The group is authorized to visit any location within the State on surprise basis wherever Traffic Police is deployed.
However, in case of any traffic related problem, complaint or feedback senior officers can be approached for immediate redress. IGP Traffic J&K, Shafqat Ali Watali can be reached at Cell No:  9419156606, SO to IGP Traffic, Mohammad Rashid (9419530831), SSP Traffic, City Srinagar,  Fayaz Ahmad Lone,         (9419000414), SSP Traffic, NHW Ramban, Sanjay Kotwal (8803516167), SP Traffic City Jammu, Rohit Baskotra   (9419142178), SP Traffic Rural Jammu, Dushyant Sharma (9419183222), Addl SP Traffic City Srinagar,  Sajad Ahmad Shah (9419140715) and toll free/Whatsapp numbers are also available 1800-180-7091 (Srinagar) 1800-180-7043 (NHW Ramban) Whatsapp No. 9622882222 Facebook Page "Jammu & Kashmir Traffic Police.