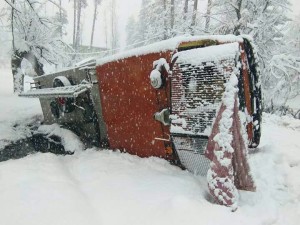 Ummar Majid
Srinagar | Jan 06 (PTK): Apropos directions from IGP Kashmir District Police Baramulla has alerted all field officers to provide helping hand to needy in view of heavy snowfall in the district.
A control room has been established in the district so that people in distress can be reached to immediately.
People are requested to contact local police stations for any emergency help and assistance.
They can also dial Police Control Room Baramulla numbers 01952-23441, 01952-237830 and 9596767768