Minister's orders  falls on deaf ears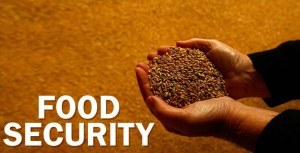 SHEIKH SARTAJ
BUDGAM, Jan 02: Though the  Minister for Civil Supplies & Consumer Affairs(CS&CA)Department Choudhary Zulfkar Ali set deadline to speed up  computerization and  distribution of ration cards in the state,  However on ground the order seems the orders of the Minister seems to have fallen on deaf ears as the process is still under process that too on snails pace.
Zulfkar Ali launched distribution of ration cards on June 20 this year in DC office Budgam and announced that the distribution of ration cards would be completed within week in the district but  the process is yet to be completed by CS&CA Department Budgam even after six months .
It is not the first time when government set deadline for completion of error-free computerization and distribution of digitised ration cards in the district,but the earlier deadlines were also missed  by the department. The fresh deadline for completion of the process was set on December 25, but CS&CA Budgam failed again.
Though the government is talking about to bring transparency in Public Distribution System (PDS)  Consumers are facing lot of inconvenience on account of Ration Cards, NFSA & MMSFES rates and for getting food grains on time.
Locals said owing to absence of ration cards,  the consumers of the district are facing difficulties for getting benefits of different schemes as they have to produce the Ration card as proof for various schemes.
According to data available on portal of CS&CA of Budgam district are still with errors as some family members are missing and some good income ration card holders got low income category ration cards like PHH, BPL.
According to census 2011 the district has total population of 7,35,753 souls.
Whereas data available on portal reveals that the district has only 7,11,574 beneficiaries and 1,69,421 Ration cards in all categories except exclusion.
According to information obtained from the CS&CA department Budgam reveals that the department has 1,70,000 total ration cards in the categories BPL, AAY, NPHH and PHH.
" we distributed 70.000 ration cards out of total 1.70.000 cards in which about 55.000 PHH ration cards are still in printing process," Assistant Director CS&CA Budgam, Ali Muhammad Mir said.
 "we issued 70,000 ration cards out of 1,15,000 cards under BPL, NPHH and AAY Categories as of now,"  he said. "Under PHH Category about 55,000 cards are under printing process, which we expected to be completed very soon,"he added.
Regarding the missing deadlines repeatedly he said "it happens, what can we do?", he said while expressing helplessness assured that the process of distribution of ration cards will now be completed by January 6.