TARIQ A. RATHER*
The foundation of Kashmir Editors Guild (KEG) is an auspicious development in the history of Kashmir's media development and progress in its entirety. Earlier, there have been several initiatives to form such forums but failed due to non participation of all main 10 to 15 urdu and english newspapers.
Now, the KEG has participation or membership of almost all main newspaper organizations or groups. The chief editor and owner of largest circulated newspaper group comprising Greater Kashmir, Kashmir Uzma & Kashmir Ink, Fayaz Ahmad Kaloo was unanimously elected President while senior journalist and editor 'Kashmir Images' Bashir Manzar and another senior journalist & editor of urdu newspaper 'Chattan' Tahir Mohi ud Din as Vice Presidents. Senior journalist Masood Hussain, editor of weekly 'Kashmir Life' was elected as Secretary General. Haroon Rashid, executive editor of urdu daily 'Nida I Mashriq' was elected Organizer cum Treasurer while editor of 'Kashmir Vision' Shafat Kira as Spokesman of the Guild. All other newspaper editors were nominated as Executive Members. So far so good.
Almost all prominent political groups and leaders, business & trade bodies, school association and various other associations and groupings felicitated President and other members for constituting the Guild. All such individuals and institutions expressed their heartiest felicitations perhaps in view of the need of a media body that will uphold the principles of fair, impartial, objective and accountable media. At least through KEG, the common readers were informed about the introduction of editors of various prominent dailies, etc. Secondly, the Guild has raised expectations of common people in the light of more focus on peoples issues, concerns, problems and demands. That again is a good omen.
However, there are various print media organizations comprising of tabloids, small newspapers and magazines or journals that are not yet members of the Guild.
I personally feel pleasure with the formation of the Guild that should take care of the institution of journalism in the context of ideals of freedom of expression, service to people and the social accountability.
In the context of the same spirit, I am addressing the President, other office bearers and executive members of the Guild with only purpose to make people in general aware about the need of understanding responsibilities of media and also the  responsibility of the people to watch media's working under the scanner of all decent, appropriate and civilized parameters.
Here, as a concerned citizen I am putting forth certain feelings and concerns that I hope KEG will look into the same and take care of the same. Yes, the media has the basic right of its honorable sustenance and the survival in a place like Kashmir.
Working under Freedom of Expression Preamble: Under preamble of Freedom of Expression, all the newspapers (here TV channels are not under discussion) have moral, constitutional and legal right to talk about all the matters, issues, concerns or problems that concern common people. For the same, the newspapers do need to engage or employ best possible trained human resource having understanding of media and particularly about various aspects of issues, problems, perspectives and matters of public interest. KEG needs to relook into the aspect of engaging workforce with media background and emblem of integrity.
Prioritizing the news matter:
While the editors solely reserve the right to choose lead, 2nd lead or frontpage news matter, however, there have been many instances where the news concerning Kashmir finds place in inner pages rather than front page. The readers have also right to read news about events of prominence or eminence on frontpage of any urdu or english newspaper. Sometimes, we as readers get nasty news about the non entities on frontpage and the prominent news events or developments get killed in inner pages. Here, the KEG has responsibility to revisit its policy of treatment of news events irrespective of personal preferences or organizational interests to infuse new blood in the professional system. Regarding opinion making, the newspaper columnists and writers must take care of larger interests of people in the backdrop of dominant discourses about all political, social and economic issues confronting Kashmir as a whole. Here, editors need to re-examine the treatment to the opinion articles. The feedback in response to the opinions and editorials must also find due place in all the esteemed newspapers.

Influencing Media: All the stakeholders including govt, opposition of all shades and other concerned should avoid influencing or pressurizing media to serve their interests that may be detrimental to the public interest. The media has every right to resist such acts and expose the same before public.
Blackmailing, Favoritism, Blacking out the News Events: KEG needs to filter and check the complaints of blackmailing, favoritism and blacking out the news events or the critical issues that are brought into the notice of any media organization or mediaperson. The media organizations in general and particularly under KEG are supposed to work under a Framework wherein the issues of public interest should ideally not be sacrificed at the altar of individual or organizational interests. The general observation or impression is that 'blacking out' remains the safe and feasible option with any such individual or organization. There is another impression or hearsay that certain mediapersons or media organizations work like 'embedded' to serve the known or unknown interests. The media must do all the needful to ward off such an impression.
Here, the paid news also remains a grave issue. The claims of 'neutrality' of media in dealing with the news events and situations needs responsible treatment and the resultant expression on ground while respecting the sensitivities and sensibilities of the concerned.
As far as I know, the media has to work and accommodate the cross section including government, separatists, security agencies, judiciary, etc. However, I feel it should ideally be subservient to the public interest and that is perhaps the reason of calling Media as Fourth Estate in the democracy. Here comes up question of accountability of media organizations and individual journalists.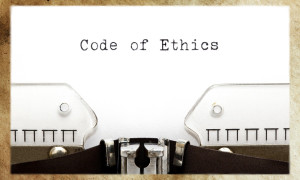 Moral, Ethical & Social Accountability & Transparency: Every petty complaint or personal grudge cannot become news matter. Here, newspapers have every right to discourage such tendencies and precedence. They must strictly adhere to do it. However, the question remains when any journalist or media organization indulge in some unethical practices or ignore the genuine concerns of cross section of people, who will make the media accountable? So, there should be some kind of response on the part of all those concerned people, civil society groups and for that matter general individuals, to take up the issues or matters with the Guild. Here, the question arises will the Guild formulate 'Framework of Accountability & Transparency within KEG' wherein concerned people, groups or individuals will have access and avail opportunity for a hearing before such a mechanism?
Corporate Social Responsibility (CSR): While newspapers in J&K particularly Kashmir region are mainly in small & may be medium categories as per RNI categorization, however, the fact of the matter remains that newspaper organizations are earning from state government through advertisement revenue from Directorate of Information & Public Relations (DIPR) and Government of India's Directorate of Advertising & Visual Publicity (DAVP). In addition, the J&K Bank, other corporate sector and private individuals, companies, hospitals, schools and other business units also hire newspaper space to promote their programmes, products and services. Definitely, the newspapers require monetary resources to sustain their daily publications with the involvement of human resource and material tools.
There is, however, the social service sector wherein various voluntary, non governmental and non profit organizations, societies and trusts have been rendering voluntary services to the underprivileged and downtrodden needy people particularly for the past 27 years now. These organizations publicize their activities and simultaneously seek public response and attention so that more material resources are generated to reach out to more beneficiaries. The media must focus on their working and performance and check all types of unethical, unhealthy and corrupt tendencies and practices, if any, however, the media owes something to the cause espoused by these organizations.
KEG can take lead and formulate some policy and mechanism under the spirit of Corporate Social Responsibility (CSR) to prepare and offer Nominal Tariff for the Voluntary Non Profit (Govt) Unaided Organizations to undertake their publicity activities. For this, the KEG can have deliberations with such organizations to reach out the consensus on the mutually agreed feasible and rationalized tariff. Through this way, these Organizations can save the monetary resources generated from public contributions to be utilized for the prospective beneficiaries.
Wage Board benefits to Workforce: The KEG needs to work for bringing all its workforce under existing laws of Wage Board and try to dole out matching benefits to them. The government also has the primary responsibility to work with newspapers to work out adequate mechanism for safeguarding the interests of both employees and the employers.
Promotion & Development of Institution of Media: KEG has got historical opportunity to work on the formulation of mechanism and structure that will promote and develop both english and urdu journalism in Kashmir. For this, the KEG must take advantage of the professional services of ace journalists and media practitioners like Altaf Hussain, Yusuf Jameel, Muzamil Jaleel, Basharat Peer, Mukhtar Ahmad, Sheikh Mushtaq, Parvaiz Bukhari, Khursheed Wani, Riyaz Masroor, Ehsan Fazili, Inayat Jehangir, Fayaz Bukhari, Bashir Sofi, Toufiq Rashid, Naseer Ganaie, Showkat Motta, Gowhar Geelani, Shahnaz Bashir, Faheen, Mufti Islah, Riyaz Ahmad, Tariq Bhat, , Muzaffar Raina, Mir Ehsan, Tarique Bhat, Peerzada Ashiq Mushtaq, Hakim Irfan, Tariq Ali Mir, Haroon Reshi etc besides prominent columnists, writers and opinion makers. This galaxy of experienced hands could be utilized by KEG to prepare short & long duration refresher courses, training programmes besides conducting debates and extension lectures while inviting members of civil society groups, lawyers, outside journalists and mediapersons to interact with our journalist corps and upcoming generation of mediapersons. Kashmir University's MERC & EMMRC could be made partners in the promotion and development of media as an institution.
Archive & Press Club: There has been intense talking about setting up of Press Club in Kashmir for the long time now. All the journalists have been echoing their voices in favour of the said facility. The government owes obligation to set up such a club in Kashmir. For this, the centrally located SDA parking space in Press (Mushtaq) Enclave could be identified for establishing Press Club of Kashmir. The facility could be utilized for undertaking all professional media promotional activities. The Club can have Archive or Museum to preserve the soft digitized and hard copy matter of all dailies, tabloids, magazines and journals. This will provide reference material to the future generation of mediapersons, researchers and historians.
KEG's Priority? To conclude, to convert KEG into an Institution of Media must be the main premise and priority of all the office bearers and members of Kashmir Editors Guild. The time will judge the delivery of responsibility by the Guild.
Putting across fair and objective opinion and viewpoint about the core political and other issues in their proper perspectives irrespective of individual preferences or interests, is another primary responsibility of the KEG.
The common people hold responsibility to help, encourage and provide enabling atmosphere to KEG to build an Institution of Media with the professionalism, accuracy, objectivity, fairness and accountability as its core building blocks.
All including political class of either side, governments and other stakeholders including common readers or viewers must allow media to work freely and responsibly.
Yes, the media has primary responsibility to accommodate feedback from the main stakeholders i.e common people. Blacking out the feedback cannot be considered as a sign of responsible media.
Of course, the common people must avoid influencing media for petty personal matters, interests or settling grudges or hate.
Ends…..
(*Author is Senior Grade Indian Information Service, posted as Assistant Director News and presently works as All India Radio Correspondent Kashmir Region for AIR, New Delhi)