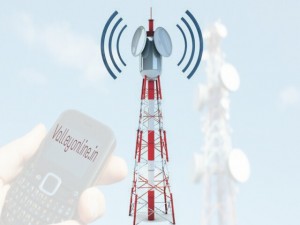 Suhail Rather
Bandipora, September 08: The officials of Bharat Sanchar Nigam Limited (BSNL) are following the protest calendar of joint Hurriyat in letter and spirit by shutting their services during strike and resume the service only according to the protest calendar.
Locals in the town alleged that the department keeps the landline , mobile and internet services suspended for maximum time and only resumes the service for few hours in the evening when Hurriyat relaxes the strike calls.
"For some days we were told that some cable has been cut by the protesters. We understood that but then they said they used wireless services to resume service and that continued for a day only," said Mohammad Asem of  Naberpora.
Another local said the officers made an excuse that their cable was cut by protesters but the fact is that they keep the exchange shut and go to their homes as all the officers of the exchange are local residents. "They co me to exchange when market opens at 6pm according to protest calendar and hten shut the exchange again at 8pm," they alleged.
Owing to the breakdown of network the students are the worst hit as they are unable to  download study material amid strikes and submit application forms. "Even class 12th students are unable to check results which were declared two days ago," students said.
A group of subscribers from the area said that the connectivity-signal tower installed in the town mostly remains defunct putting the local subscribers to extreme inconvenience especially students and businessmen.
Confirming that the Bandipora exchange remains dysfunctional for many weeks now, a local employee of BSNL said the problem is because the officers don't want to restore the service even if there is a minor defect.
Despite repeated attempts no official from BSNL could be contacted for comments.