Maryam Vaziri,
Literacy is the main foundation for social and economic growth. Theusage of Internet facilitates teaching and learning. Social media ismaking education easier than before but for optimum result in developingcountries, there is a need for using virtual training with someconsiderations. Due to widespread illiteracy in India E learning willtake some time to catch up. On the other hand, e-learning is still in itsinfancy in oil rich Iran and it seems that there is a need for more attentiontowards modern training and a new style of education. MOOC- MassiveOpen Online Course is fast emerging as the favourite destination foropen learning breaking the stereotypes of traditional methods ofteaching. The main objective of this study is to understand the impactof social networking sites in distance education system.
The study aim to find answers to following questions:
How do social networking sites make a difference in teaching –learning in higher education?
How do intervention of virtual learning and social media networks in Distance Education influence higher education in India and Iran?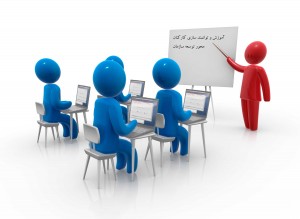 Method of Study
The nature of this research is descriptive and exploratory depending on secondary data documented by government and other organizations. Statistics,programmes and policy of the government in the form of documented information was accessed to understand and analyze the intervention of virtual learning and social media in distance education in India and Iran.
FINDINGS
Harish chandra S. B. (2014) believed the digital revolution and economic globalisation become the driving forces of economic and social development. Rajasingham refers to the problems associated with this change can nolonger be solved by traditional means. At no time is a suggestion in this article that there are alternative conventional virtual university campuses.They will be complementary and seek to work with them and through them.Both exist in tandem because education is about contextualising, and network connectivity environment in the global environment, learning to choose where,when and how they access learning. Yaghoubi (2008) believes E-learning in Iran is still in its infancy and there are only a few online programs.
The current model of education in Iran is through the traditional methods of teaching and learning using notes and discussion in class. While connecting to the Internet in universities, using these new media need to cast in all areas. According to Iran's standing in the world, it should soon make greater use of new media in schools and universities adopted than before, and free communication between people inside and outside the country who can exchange ideas and knowledge in the sphere of the educational system. Yaghoubi noted the deployment of advanced institutions of higher education and colleges equipped with modern e-learning as one of the urgent needs of today's developing countries like Iran. But learning systems such as stability depend on sound, realistic instructional strategies.
New learning technologies need to be targeted so that they may teach practical skills to students. Iran with long history of connection with modernity and a young population seeking knowledge from around the world needs to empower its abilities and facilities for making Internet available all over the country and let people, including more media, freedom of choice. This country, considering its long history of knowledge and philosophy, has potential to use Internet and social media to introduce itself and its people to the world and encourage all to get more idea about Middle East civilization. With an astounding population of 1.25 billion and almost half of them under the age of 25 years, India faces huge challenges as it plans to fulfill the wishes of its people.
However, despite these challenges, it has the potential to become a leading country in many areas of development, including education. As Pavan Chauhan (1 July 2014,the Hindu newspaper) says India needs a knowledge-based society, with access to good education, especially higher education. The current model of higher education in India, is mainly from developed countries, adopted largely from the university, limited in its range of learning, and basically trying to adapt to the needs of the industrial world. While it is true that higher education in India has enabled social mobility for many, it is also true that those who have access to higher education belong to the more affluent sections of society. To change the character limit in higher education and meet the growing demands of students and teachers, we need to develop and adopt innovative ways of teaching and learning. We need to provide more equitable access to higher education through changes in existing models. It requires a clear and real disrupter that will usher in change.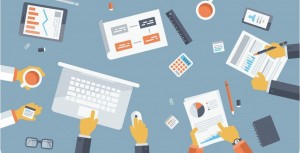 CONCLUSION
We need to bring changes in the education system. This developmentshould be a division of labor between formal educational processes andmedia. The formation of both physical and electronic education expanding itto all classes and strata of society, especially deprived areas, is one aspectof reconstruction. Classrooms equipped with teaching aids and use of theInternet and new technology is inevitable. E-learning represents an importantgrowing trend in the use of technology to facilitate learning studentsvirtual and distance education and social media. This Study shows importanceof e-learning and its role in changing the face of education.
Author is Ph.D Scholar in Communication and Journalism, University of Mysore
Reference: Maryam Vaziri, 2016, Usage of Virtual and Social Media for Distance Education in India and Iran, Journal f Media and Social Development, V. 4, I. 2, University of Mysore, India