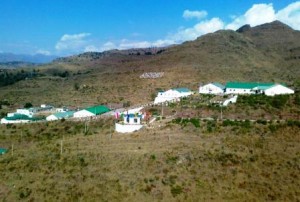 Rajouri, April 18, : The clashes between two groups of students leave many injured while miscreants torched many vehicles and vandalized the property at Baba Ghulam Shah Badshah University (BGSBU) University in Rajouri on Monday.
    A group of students told CNS that miscreants on the behest of communal elements are hell-bent to disrupt the peace in the University and on the one or the other pretext they have been targeting Kashmiri students.
    "Some local students were agitated after they came to know that Kashmiri students have attended the classes on Saturday. Most of the local students had gone to visit their families in wake of three consecutive holidays and the students had agreed not to attend classes on working day that was Saturday. Unfortunately, some Kashmiri students attended the classes on Saturday, that enraged some local students. Still the matter between the two groups of students was sorted out, but few elements inimical to peace created mess in the campus," a student from Rajouri told CNS.
    A Kashmiri student said that a student leader who works for a communal organization instigated a group of local students. "First they assaulted a Kashmiri student in the hostel and later they torched and damaged some motor vehicles. It was a non-issue but communal elements added fuel to the fire," he said adding that timely intervention from police and administration could have averted the clashes, but they didn't act and even didn't bother to book those responsible for assaulting a Kashmri student.
    A female student said that administration locked them up in the hostel and they were not allowed to venture out from the hostel. "Both locals and non-locals have been living peacefully in the campus. It was unfortunate that some students resorted to violence," she said adding that non-local students were expecting that Kashmiri students will not attended the classes till the return their return from their native places.
    "The matter has been resolved and students have shook hands now. Everything is normal now," said Javed Musarrat Vice-Chancellor Baba Ghulam Shah Badshah University.