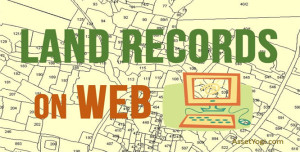 JAMMU, APRIL 13: Minister for Revenue, Relief and Rehabilitation, Syed Basharat Bukhari has said that to give new impetus to the day to day working of Revenue Department, refresher courses for patwaris and other field staff would be organised shortly, adding that in this regard two mega patwar conferences would also be held at Srinagar and Jammu.
The Minister said this during his inspection of Mhafiz Khana( central revenue record halls), Revenue Training Institute and Directorate of Land Records and Survey at Gol Gujral.
Financial Commissioner Revenue, Mr. Pramod Jain, Settlement Commissioner, Director Land Records and Survey Jammu besides other senior officers of the Department accompanied the Minister during the visit.
The Minister asked the concerned higher ups to make requisite preparations and ensure the refresher courses for revenue staff in a phased manner well in time.
The Minister also instructed the concerned authorities to start the digitization of age old revenue records from 18th of this month lying in Mhafiz Khanas' at Jammu and Srinagar from 18thof this month. He said preservation of precious revenue records of the State is an important task of the Government and no inattentiveness in this regard would be tolerated.
The Minister was apprised that the Department has hired the services of RAM TECH Software India and assigned the job of scanning, computerization of various old revenue records besides settlement operations to the Agency. He was informed that in this regard necessary formalities have been completed and the Agency is ready to start the job from April, 18 April.
The Minister instructed the concerned authorities to ensure all logistic support to the RAM Tech smooth computerization of the records. He also instructed for appointing of two nodal officers one each at Jammu and Srinagar to guide the consultancy whenever they go for survey in the field.
The Revenue Minister expressed dismay over the poor maintenance and cleanliness of record rooms and directed Director Land Records to take immediate steps for maintenance and cleanliness of the record rooms, warning that preservation of precious records should be the priority of the Department.
The Minister asked the concerned authorities to formulate project reports for renovation and repairs of Mhafiz Khana, guest house and other revenue assets located in the revenue complex. He also directed preparation of a plan for construction of modern Mhafiz Khana in Jammu.
The Minister made thorough inspection of various sections of the Land records office and Revenue Training Institute and inquired about the working procedure from the officials. He viewed the online revenue record of Jammu tehsil and asked the concerned to submit the revenue records of Cheni Mulian area for test check. He also inspected the survey gadgets installed by RAM Tech India for computerization, scanning of revenue records besides use in settlement operation.