Guest House turns home for canines
Suhail Rather
Bandipora, April 07: The Municipal Committee Bandipora is again under scanner as it has failed to protect its assets despite having huge budgetary allocation available with it.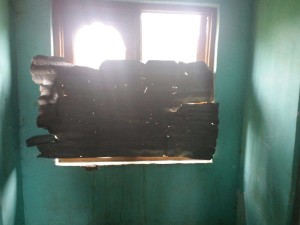 A guest house constructed in 2001 in Nishat Park Bandipora has been lying in ruins as the committee has left the park as well as the guest house unattended.
The Guest house has become a safe haven for canines and anti- social elements. Locals allege that the blind eye towards the guest house and park has troubled them as the guest house has become shelter to canines and drugs addicts alike.
The famous Nishat Park is also in a dilapidated condition, with broken fountains, damaged wash rooms, rusted iron fence and damaged flower beds.
Although Municipal Committee Bandipora receives huge budget allocation for the maintenance and upkeep of the park, the committee according to locals fraudulently usurp the funds as government has never made the municipal authorities accountable.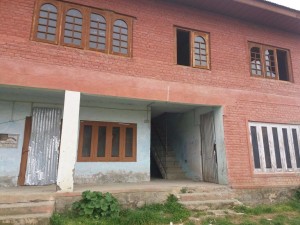 While Public raised concern many times complaints about badly maintained and dilapidated parks in the town rarely figure in the developmental activities carried out by local bodies.