Syed Maajid Rashid Andrabi
 Strong financial institutions are the pillars of economic growth, progress and success of modern economies. Lack of accessible and affordable financial services has always been a global problem. Therefore, the significance of an inclusive financial system is widely accepted in all major economies of the world. Financial access can really boost the financial condition and standard of life of the poor and the disadvantaged sections of the society.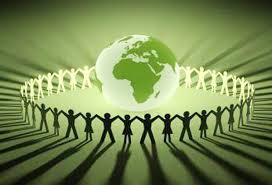 The size of the financially excluded population in the world is enormous: according to the United Nations, approximately 2.5 billion people around the globe lack access to formal financial services such as a bank account, credit, insurance, a safe place to keep savings and a secure and efficient means to receive social benefit payments through a registered financial institution. In India almost half of the country is unbanked. India has the highest number of households (145 million) excluded from Banking. There is only one bank branch per 14,000 people. Just 18% have debit cards and less than 2% have credit cards.
The penetration of financial services in the rural areas of India is very low. A convincing statement; "India is said to live in its villages", considering that nearly 72% of its population lives in villages brings to forth the harsh reality that reveals a significant proportion of about 6,50,000 odd villages does not have a single bank branch which could tackle to the requirements of the people, thereby leaving them financially excluded. RBI has even reported that the financial exclusion in India leads to the loss of GDP to the extent of one percent (1%) (RBI, Working Paper Series (DEPR):8/2011). Leaving aside the national figures, our own state has also highlights a very grim situation that needs to be contained at earnest for the common good of all. The credit-deposit ratio is far below the national benchmark. Jammu and Kashmir figures among the states where financial inclusion is below average and in fact this very state has the highest financial exclusion in the entire Northern region.
Financial inclusion or inclusive financing is the delivery of financial services, at affordable costs, to sections of disadvantaged and low income segments of society. The objective of financial inclusion is to extend financial services to the large hitherto unserved population of the country to unlock its growth potential. Financial inclusion enables improved and better sustainable economic and social development of the country. It takes into account the participation of vulnerable groups such as weaker sections of the society and low income groups, based on the extent of their access to financial services such as savings and payment account, credit insurance, pensions etc. Globally, economies are evolving and so is Indian economy.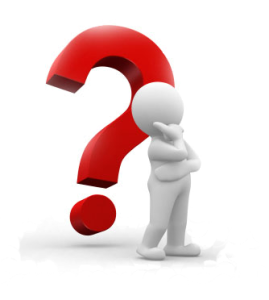 To achieve maximum economic growth it is imperative that all the sections of the society contribute in its economy and thus, the need to foster the pace of financial inclusion arises. Throughout the country, banks have scaled up their initiatives to achieve their targets for financial inclusion and have succeeded in doing so to a large extent but not fully. The limiting factors responsible can be looked at from both supply side and demand side and the major reason for low penetration of financial services is, probably, lack of supply. The reasons for low demand for financial services could be low income level, lack of financial literacy etc. On the other hand, the supply side factors include no bank branch in the vicinity, lack of suitable products meeting the needs of the poor people, limited literacy, psychological and cultural barriers, complex processes and language barriers.
However, with a view to achieve this crucial goal and to bring an all-around development, the Reserve Bank of India issued certain directives that are to be followed by all banks so, as to approach towards this mission gracefully. Banks all over India are complying with the directives of RBI in terms of opening new bank branches, offering no frills account, overdraft facilities in savings accounts, overcoming language barrier, Kisan credit card, simplifying KYC norms, financial literacy programmes, simplified branch authorisation  etc. in order to gain access to the new customers and channelize their funds for the development.
It has been proved that connecting unbanked people and house-holds to the mainstream banking helps both society and economy. An inclusive financial system not just helps in increasing economic growth but leads to better opportunities and reduction of poverty of the underprivileged sections of the society. There is a positive correlation between access to finance and firm creation, economic growth, and poverty alleviation at the country level. The government and Reserve Bank of India have been making concerted efforts but success has been rather slow, due to lack of a strong network, and financial instruments not suited to rural residents. Moreover, lack of awareness and financial literacy among rural population are primarily responsible for low penetration of financial services. More incentives for the BCs, utilizing existing network for banking such as post offices, creating awareness for the use of banking technologies as well as mobile phones etc. will help in creating a big difference in the economy. Financial inclusion policy has to be more holistic and practical so that the actual benefits, both economically and socially, and reaches the last man of the society. Banks in the state need to open more branches within rural areas and creating more awareness about banking services among rural people by telling them about the benefits of the banking services.
The Writer is a Research Scholar of Management Department and can be reached at syedmajidr59@gmail.com