Gulshan Akhtar
Her heart bleeds, suffocates, eyes dry, face turned pale. The life is not less than burden for her. Very often she becomes aggressive on thinking of the tragedy she recently met. Her heart is infact injured the most, scars on her face are witness of it.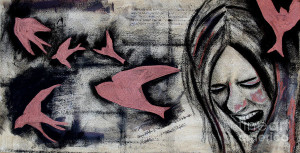 Though being talkative in the past, she now speaks little. Her gloomy face, fears and tears are telling the tale of her agonies, pain, depression and despair. Her eyes often remain stunted seeing all her desires buried in a deep sea. the wounds of her heart are growing more green with each passing day. She is dying hundred deaths each single day. She recalls her past that once upon a time she was darling of her parents. She was also enjoying normal life. Life was meaningful, really joyous and worth spending  before this disaster. But soon the scene of guilt, despair and disappointment struck her mind, tears again started to fall. She reminds how her desires were shattered by the cruel winds of time. Her soul only walks for fun.
A tight blanket of sorrows wrapped around her soul like knots pinching, suffocating and boiling her heart. Being dreamy, she dreamt thousands of dreams. It is piercing her heart on seeing flame of her dreams lit before her eyes. All those dreams are shattered, wishes crushed and emotions buried. The smoke of those burnt dreams got mixed up with air.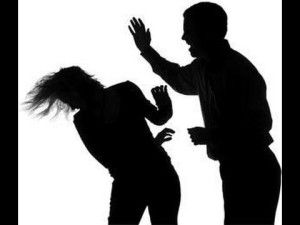 Each day is rapidly increasing her grief. Crying deep in one corner of her room, she broke down. She was crying so deep that everybody was shocked. Her cries made every heart sad and every eye tearful. The uncontrolled and unstoppable tears with strange fear in her eyes was now becoming her fate.
Her cries and sighs cracked every living soul. spending so many sleepless nights, she every mid-night left her bed to shed tears that how she became the tragedy of destiny. Every night is dreadful, horrible and dark for her. Temptation washed out heart of her in the form of tears.
Fear mingled with awe was giving her eternal pain. She lives in unending fear, unable to forget all that had happened. She is isolated from family and friends .It is very hard for her to make sense what actually happened. She feels hopeless and sad about her life. She is going through hard times with no hope of bright dawn, only darkness prevails.
Baked beneath her chest, tears fall and fall and strike her face and cheeks, but listened by none. She is the women who is victim of domestic violence who faced a lot in the hands of in-laws and her husband. She is treated as subordinate in this male- dominated society. She was oppressed, suppressed and at last depressed by the cruel attitude of the society
Author is student of Islamic studies