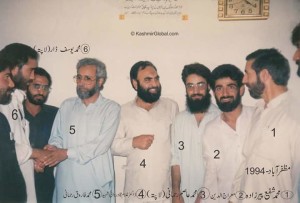 Dr Ghulam Qadir Wani was a philosopher politician who was gunned down by 'Unidentified' gunmen at his residence in Arin Bandipora.
He was born from poor parents and had his early education from local government school. During his Leary age Molivi Peer Usman Fazili was his mentor.
He had his intermediate education from Nadim Memorial Higher secondary school Kaloosa and graduated from Degree College Sopore.
Later he joined Jawahar Lal Nehru University to pursue Doctorates in History.
He was a staunch supporter of independent Kashmir and founded Islamic Students Union in 1984.
He joined JKLF and was founding editor of Azaan-mouth piece of Jamat-i-Islami.
In early 90's Wani travelled many countries and propagated independent and self reliant political philosophy of Kashmir freedom.
In his later years of life before assassination he was alienated from the political seen owing his propagation of independent political philosophy.
He was traditional in religious matters but always opposed dogmatism in politics.He proposed independent political philosophy rather hired one which according to him was less beneficial for people and more for colonialists.
It was his openness and anti- dogmatism regarding prevailing political scene which proved fatal to him. He was gunned down on 04 November 1998 at 8:30 pm.
Dr Gulam Qadir Wani is a living legend who will witness no withering and no weathring but each era of time will further polish his ever standing figure and deepen the pillars of his existence.
On 18th death anniversary of this great son of the soil, the Kashmir Convener presents a detailed account on his life and way of living.
Here is what people have to say about Dr Wani:
Syed Ali Geelani
When we were lodged in Srinagar Central Jail, the jail authorities had refused to allow Dr Wani relatives to meet him and he soon launched agitation and gave a fiery lecture which had an impact on every listener and Dr Wani told them that those who are keeping us behind the bars would soon be here, and such was the promise of these words that Ghulam Mohammad Shah took reigns of power only after few days and many among the establishment found themselves in jail"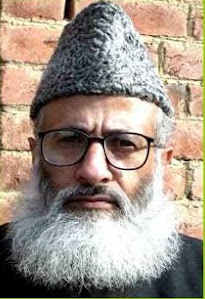 Azam Inqilabi
He possessed great diplomatic skills and was ready to sacrifice everything to achieve freedom. Dr Wani would often discuss with me the strategies and would express his displeasure over the internal bickering among the resistance outfits and the stress need to correct these deformities to lead the movement in a proper manner.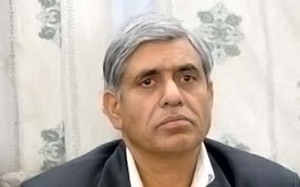 Nizam ud Din Bhat
Death is ultimate reality but killers cut the intellectuals life short . he was a friend who was talented but not destined to take his talent to his own people. In him we lost a potential visionary. Ideologies apart, guys inherent traits would have facilitated a desired changes in the society. I feel state orphaned.
"Dr Wani was a leader par excellence with both vision and emotions to fight for just cause of people of Kashmir. He was, nonetheless, very much pained by the growing rift among the separatists camp. Dr Wani felt the need of ending Indian occupation as top priority."